What is social media marketing ?
Social media marketing means to create content on various different media platforms. These platform include Facebook, Youtube, Instagram, Snapchat, Twitter, Linkedin ,etc.. You can use these platforms to publish create content, which is useful for your audience. On most of the platforms you can gain attraction if you create engaging content.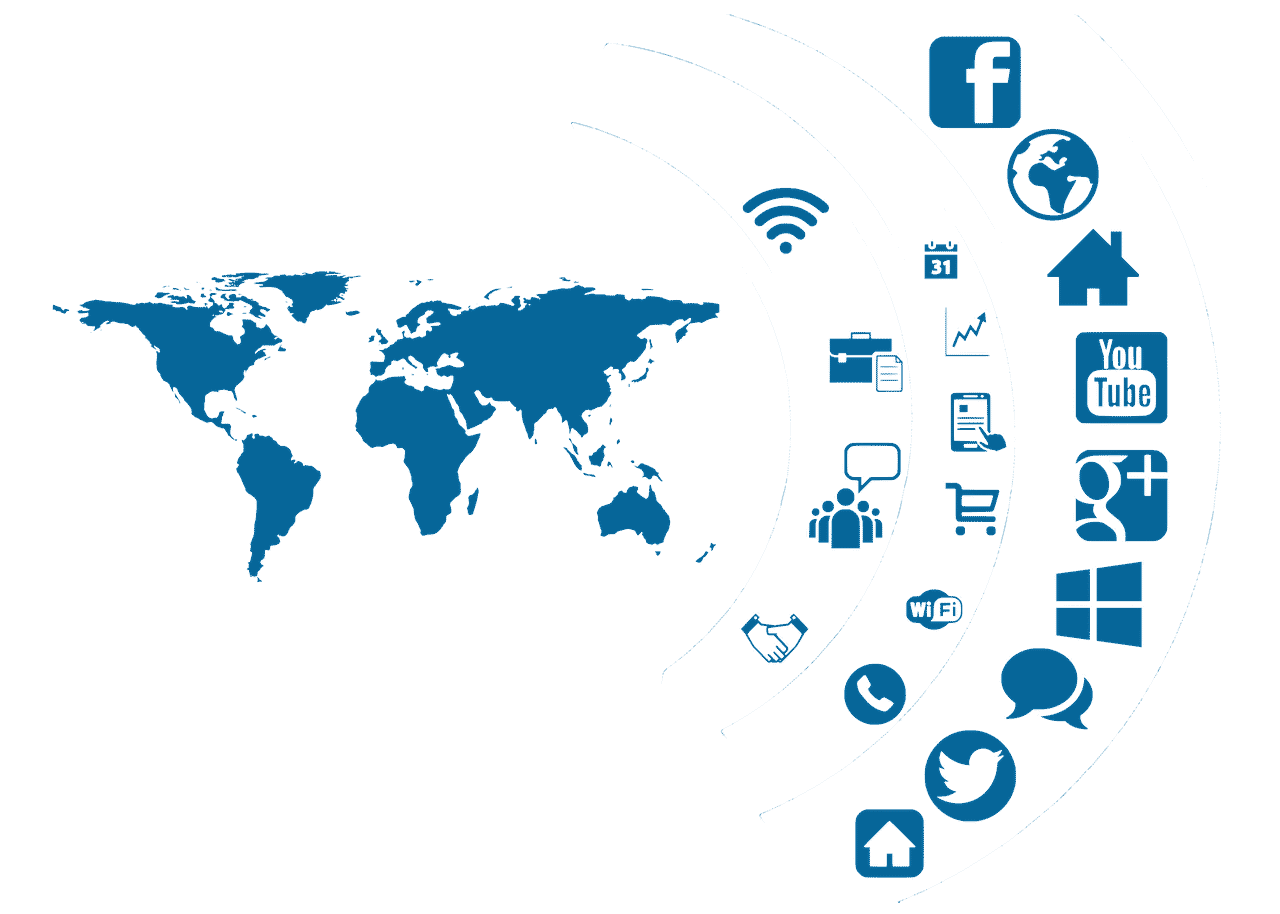 Different platfroms have different target audiences. So you have to make sure, which platform is good for you. For instance if you are in apparel business, then the best way to get new customers is by showcasing your products. Instagram would be your top priority. Instagram provides a beautiful photo gallery and it will do miracles for you. But you have to make sure, you showcase your products in a very engaging manner.
Let's talk about the total number of users on different platform. According to Statista.com as of January 2020, following are number of active users on different social networks(in millions)
Facebook
Instagram
Youtube
Messenger
Benefits of Social media marketing
Social media is an important aspect of your  marketing strategy. Social platforms lets  you connect  with your customers, increase awareness about your brand, and boost your leads and sales. With more then three billionactive users  around the world.
Few benefits of Social media marketing are as following:
1. Re-targeting your ideal customers.
Social media advertising  requires an up-front investment. Social ads can let you reach your audience and  enrich the organic campaigns. With sophisticated targeting capabilities, social media platforms like Facebook assist you target your ideal buyers, which allows you to drive more relevant traffic to your site. This is the simplest way to get most out of your marketing budget.
With Facebook ads, you'll reach new potential leads by targeting your ideal customer through the ads platform. Facebook allows you to serve your ad content to those that exhibit an equivalent sorts of behaviors that your audience does. As you drive more relevant traffic to your brand site, you'll get more leads.
There are  over 3.80 billion people on social media globally in January 2020.. Because of the large number of individuals on social media, you should have the presenceon social media and ensure that your business is sharing content to gain attraction. Content include images, videos, GIF's.  Make sure you use atleast 2 platforms and it depends upon on your product or services.
In fact, social media has been proven to spice up brand awareness by driving up engagement. Social engagement includes things like comments, likes, shares, and re-posts. Social media also helps you increase brand awareness by directing traffic straight to your site. you can that by including direct links to your website in your profile, bio, and posts.
3. Increase in search engine rankings
There's a good chance that you're already focused on improving your search engine optimization. But did you know that search engines may be using your social media presence as a factor in their rankings? Successful brands tend to have a healthy social media presence, so a strong social media presence may act as a signal to search engines that your brand is valuable, credible, and trustworthy. Though the ranking factors are always changing, it's a safe bet that active social media channels will end up helping you in the end.
Not only could your social media presence impact your search engine rankings, but it's important to note that your social media profiles will most likely show up on the first page of Google when consumers are looking for your brand. If the consumer clicks on your social profiles and finds that they are outdated or unengaging, they may decide to take their business elsewhere. That's why it's important to not only consistently publish compelling content on your social media channels, but also check your profile information periodically and make changes and updates as needed.
Customers aren't interested in businesses that publish dry, corporate-style social media posts.
Instead, let your brand's personality shine through in everything you share on social media. What does your brand voice sound like? How does it represent who you are?
Practice getting your tone just right, whether it's casual and funny or formal and friendly. Be true to who you are, not who you think you should be. Followers want to see real people behind your social profiles. Show them.